NEW! 1 hour service with Keratin Complex Blow Out!
Friday, January 21 | 2011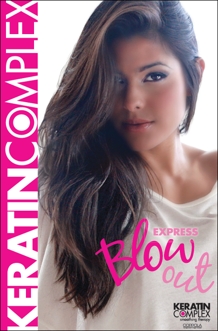 Keratin Complex Blow Out is the perfect one hour in-salon service. it's reduce frizz,curl,and styling time for upto 6 weeks. It's ideal for clients who desires smooth,silky, manegeable hair. With a unique formulation utilizing Trionic Keratin Protein and co-polymer delivery system allows clients to perform same day wash out ( as soon as 8 hours)
NO MORE BAD HAIR DAYS!!!
Call today for an appointment with one of our expert.
408.247.8953 and ask about our Introductory price.
or click on the link located on the upper right side of our website
and click book an appt.